The stairs going down to the beach.
I was invited again a few days ago to a special viewing of one of the resorts, and the new luxurious and unique residential resort development in Samal Island. It was actually my mother who received the invitation for I was not at home when the invitation was delivered to our house. I have been there already one time, but it was not yet fully developed. However, the club house and the pool has been done already. The event was actually yesterday, but I didn't go for I have lots of things to do online and offline as well. Honestly, the proposed project is really beautiful because this is a residential resort. You would surely enjoy the white-sand beach, warm ocean breeze and a panoramic view of the Davao City skyline.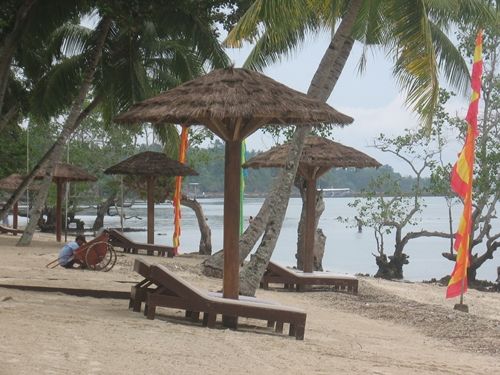 The residential beach.