Watch the Supermoon Tonight
I read on the news at Yahoo yesterday that tonight, May 5, 2012 will have the biggest full moon of the year, and scientists called it as "supermoon". According to the news, the supermoon occurs when the moon hits its full phase at the same time it makes the closest approach to Earth for the month, a lunar milestone known as perigee, so the Scientists also refer to the event as a "perigee moon,". Anyway, if you couldn't get a chance to see the sky tonight, the supermoon will still appear full to skywatchers after the actual event. By the way, the photo below was taken in Sweden. Obviously, it was daytime and the moon was up in the sky.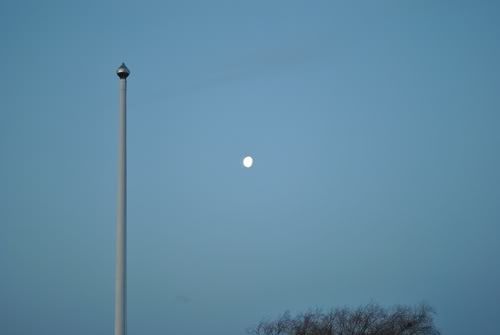 I am linking this to #125 Blog Photo Challenge hosted by Emzkie.