Flying Kite Exhibition
A few days ago, I bought a kite for Janjan. He saw us when the motorcycle arrived, and he knew that I was holding a kite, and with that, he had a big smile to us. He assembled right away the kite, and when he was done, he ran outside the house and did the first flight of the kite. There you go; the kite was flying so high. Anyway, next week, there will be a flying kite exhibition at People's Park. I didn't tell Janjan about this because I am sure he will not stop asking me to go at the park. So, for Dabawenyo's, you could check on the Rizal Park board for the details and schedule of this flying kite exhibition.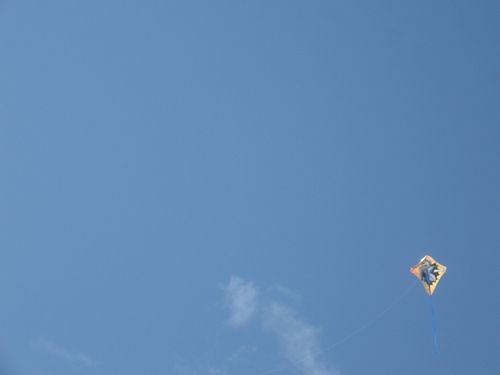 I am linking this to #133 Blog Photo Challenge.