Beach in Samal Island
These were the slides for the kids at Blujaz Beach Resort. Children 10-year old and below are allowed to play and slide if accompanied by their parents, guardians, or nannies. The gigantic slides are for 13-year old, and above. The slides are safe because every slide has somebody assigned to assist the kids and taught them the proper way to slides. But you know; kids are kids, especially boys. Sometimes they don't listen, but in case they don't, the watcher will call the parents or guardians.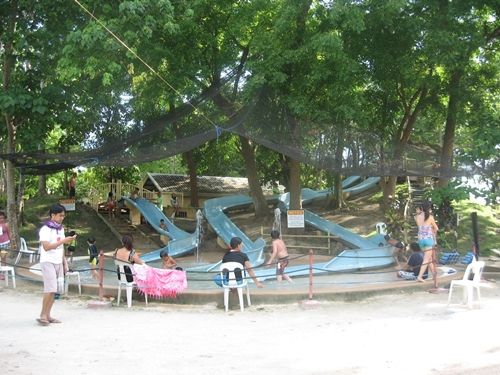 This is the service of the place in case you want to roam the island.