This is the bicycle parking space here in my place. Probably, the owners of these bicycles are living in the basement and on the second floor. I am actually on the third floor. There are two families living on the second floor and one at the basement. The one who is living at the basement is the lucky one because she is near to the laundry, ironing and hanging area. She doesn't need to go up and down.
Well, I have my own washing machine, but I don't have a place to hang the clothes. So, I just hanged it inside the toilet.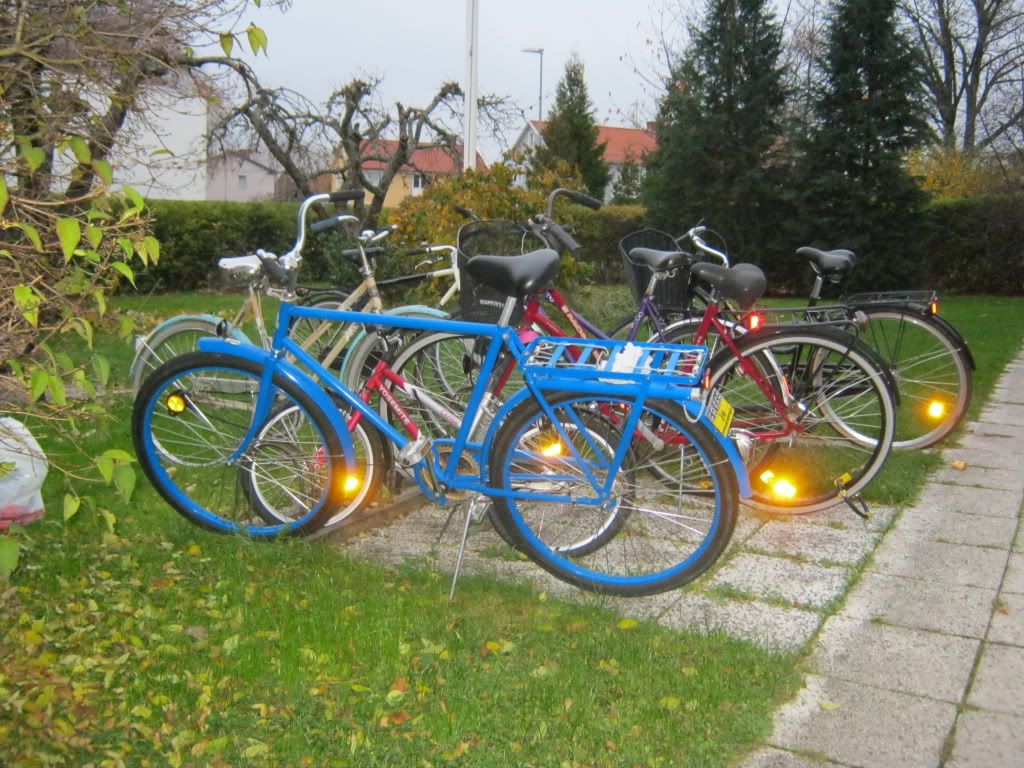 Don't forget to visit Smiling Sally for more BM entries.