This is the departure area at Naia or Ninoy Aquino International Airport. I like the blue carpet here. It looks so neat and clean. Actually, the gates for the check-in areas were not yet opened. So, the passengers for the first flight in the morning were just sitting to the side. There were places also for you to sit while waiting for the gate to be opened, but those were occupied already with people when I got inside.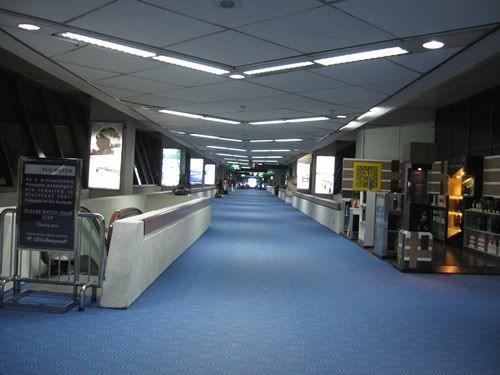 Below is the blue tile floor that matches the blue carpet above.
This is my entry for today. Don't forget to visit Sally, the host of this meme every Monday. Just click the badge below.