How was your weekend everyone, ours was just fine. I and my son went to the mall again, and it was dark already when we got home. Anyway, I am glad that when I woke up this morning, the weather is good. Now, while I was typing this, I could see the blue sky just like the blue sky on the photos below.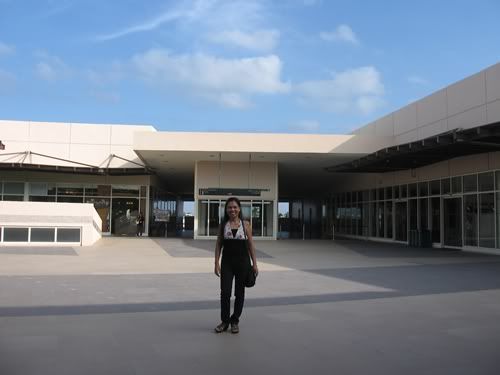 It was Vernz, who took this picture of me on top of Abreeza Mall.
Here's the village at the back of Abreeza Mall.