How are you everyone? How was your weekend? Ours was fine although boring because I just stayed at home, watched the movie, but I didn't finish it because there was no junk food to enjoy.lol
Anyway, when Janjan and I visited my cousin's house, which is 30 to 45 minutes drive from our place, we dropped at this fast food chain before getting another rides going to the village. We bought "siopao" and "siomai" so we can have snacks when we get there at the house.
Siopao
Siomai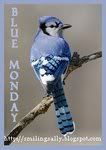 If you want to join this meme, just click the badge to find out how.