This is one of the flowers displayed and for sale on Davao Day at the back of SM Mall. I asked the name of this flower, but since I have memory loss, lol I forgot the name of this. Can you name it for me pls? Anyway, this is my entry for today.
Can you name this flower please?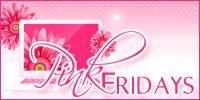 Visit Pink Thoughts for more pink entries.