Nostalgic Mrveling - Fireworks Display
I have been here in Davao for almost five years now, and it has been five years also that I have not seen fireworks on Christmas and New Years eve. Here in Davao, fireworks, firecrackers or anything that can create loud noise and fires are prohibited. It was the city mayor who prohibits these things. When we had our first Christmas and New Year here, I felt it was not Christmas or New Year because the sky was dark, no firecrackers or fireworks, and the only thing you can hear was our neighbors who were singing and yelling on their karaoke. When we were in Manila, I enjoyed watching fireworks display. The feeling was great when I saw the different colors and shapes of the sparkling fire in the sky. I wish the mayor will change her mind, and will allow the people to have fireworks display here in Davao. I truly miss these sparkling lights in the sky.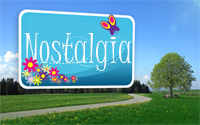 Thanks to Pretty Rose again for hosting this meme every Thursday, and head on over to Nostagic Marveling for more heartbreaking entries.