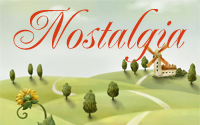 How do you treasure the fruit of your labor? Last Sunday, I was at my cousin's place because it was their patron's fiesta and every year they celebrated for it. A few days before the fiesta, I was told already not to forget on that day but when the day comes, I was sitting here in front of my computer and doing blogging. I had no plan to go there for I knew she would ask again the things that she wants from me. But when it was almost 2:00 o'clock in the afternoon already, she sent a message to my cell phone asking me where I was. I didn't reply her message, and I just ignored it. A few minutes later, she called, and I didn't answer it. Since it was snack's time for me, I went outside to buy a bananaque and I just left my cell phone here in my room. While I was outside, the phone rang again and my mother answered it. Grrrrrr. It was my cousin again. So, when I came back, mother told me to go there when she learned that it was a fiesta and she asked me to bring food when I come back like the lechon.
So, I have no choice, and I can't even lie now to my cousin for mother told her that I am just here doing blogging. As a result, I went out with an unhappy feeling. When I got there at my cousin's house, she had visitors from her mother's side and to our family's side. It was great indeed to see my relatives again after so many years. I ate. I talked with my relatives. I talked with her relatives too, but I didn't drink, even if they asked me to. There was a karaoke but I was not in the mood to sing. When it was time for me to go home, I was looking for Janjan, but he was still playing with his cousins, and he doesn't like to go home. My cousin suggested not bringing Janjan back home, and she will just send it home the next day. Well, I can't force Janjan to go home, but before I left their house, here we go again; she asked again my Guess wrist watch and Gucci wrist watch.
She was asking these two valuable things of mine for a couple of months now. I bought my Gucci wrist watch at Glorieta, Makati in 2000 for almost 10,000 pesos while my Guess wrist watch was my ordered when my lady boss was in New York City. I didn't want to give her these things because these were the fruits of my labor when I was still working. Yeah, she was right that Jason and Janjan cannot wear it because these are lady's design wrist watches. The next day, she sent Janjan back home, and she asked the two watches again because when ever she asks me these, I just made many excuses but this time, I cannot make any excuses anymore. The reason why she asks these two watches because she wants to give it to her daughter and one for her too. She told me that I can buy another watch when I am in Sweden already. Hell, it is not the point. I don't want to give these things for this is my remembrance, but she would never stop asking me these things, so I gave in. Waaaaa. It was really hurting when I handed her the two watches. My heart was painfully crying inside, and I bid goodbyes to my babies, my little treasures. I just wish that she will take care of my little treasure, and I hope it will not reside to any pawnshop here. Until now, I am still hurting of my watches, and I miss them in my jewelry box.
Thanks to Rose for making me cry for today's meme. Anyhow, visit her for more Nostalgic entries.