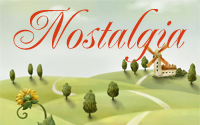 Last week I was in Manila. The day after our interviewed, I went to our old place in San Miguel, Malacanang. My kumare was not in their house when I visited her. The house helper told me that they went to Cavite. We had a little chit-chat with the helper but since my time was so limited, I left and I headed to my son's school at National Teacher's College or NTC to get his school year book and I also went to San Miguel Church to get Janjan's baptismal certificate. After getting all those stuff, I went to Quiapo Church. There were no changes on the church and on the plaza. The statue that I was told you on one of my Nostalgia entries about an earthquake in 1990 was still there.
My heart was yearning when I saw people that they were almost inside the church and selling all those religious things. I wish they will give a little respect to the church and to the people who were praying inside the church. They were noisy, yelling all those religious stuffs, using those vulgar languages when they don't have sales, etc..etc. I supposed to take photos, but I was scared if somebody will grab my camera. Quiapo is not a safe place to display your valuable things. Robbers, snatchers, hold-uppers are just around and watching your steps. I went to Quimpo market where I used to buy our food, and it was still the same. My "suki" on fish was still there, and she was happy to see me again and so do I. She was surprised that I am still slim with long colored hair. She called me "Tisay Ganda" actually. We had a little chit-chat again, she wanted me to come back the next day for it was her daughter's civil wedding, but I can't. I went to SM Quiapo, the smallest SM in Manila. I could remember that it was only 3 floors in the year early 80's and on top of it was a hotel. Now, it has 5 floors. How happy I was when I saw again the place where I spent my younger years. I was there for two decades.
Thanks to pretty Rose for reminding me this meme today. I love you Rose ha ha. More entries on her site so go and visit her.