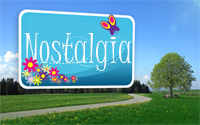 Only yesterday morning after Janjan went to the school, our dog named Jacky had died. He was Janjan's pet, buddy and best friend. They played every afternoon, running and chasing here in our yard, and then when they got tired, Jacky will go back in his cage and Janjan will stay also inside the cage for a couple of minutes. Janjan had a good time memories with Jacky. He was a nice dog but scary for the people because of his tough voice when he barked. We have two dogs, male and female. We put them inside the cage in the day time especially if there's a delivery of goods for my mother's store but they are free in the evening.
One week before Jacky died, he got fight with a stranger cat. My mother tried to stop them from fighting but both of them were so mad to each other until the cat got a chance to escape from the fight. After fighting, Jacky didn't stop grumbling. We thought that he was so disappointed that the cat runs. The next day, he didn't eat, he only drinks water. Janjan talked to him why he looked so sad. Jacky just made a little noise; perhaps he was telling Janjan that he was okay. After four days, we smelled something strange. We're guessing if somebody in the neighbor made a dried fish. The smell gets stronger as the sun climbed up high. My father was looking around the yard because he was suspecting that it was a dead rat. He was then surprised when he saw that it was the cat the Jacky had fight.
When we learned that the cat died and Jacky was sick, I went to the vet without Jacky because I can't carry Jacky to the vet for he is heavy. The vet was supposed to visit Jacky on Friday, which is tomorrow here but he died already yesterday. That was so quick. We can't believe it that he died because of the cat. Does the cat have rabies too? I am sure; our dog has none because they have complete shots every year. Jacky's next schedule would be in November. So when Janjan got home yesterday, and he didn't see Jacky inside the cage, he was shouting then where was Jacky. When my father told him that Jacky died, he was crying hard and was looking for the grave of Jacky. My niece accompanied him to the grave. Janjan kept on crying as he was looking the grave.
Here are the pictures of Janjan and Jacky few months ago.
Thanks again to Pretty Rose for hosting this meme. Visit her for more nostalgia entries.