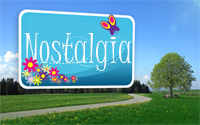 It's time for our Nostalgia meme once again. Thanks to Pretty Rose for reminding me this meme lol. She is also the host of this exciting, exhilarating, thrilling, electrifying meme.
At the age of 16 years old, I was diagnosed having an acute anemia that will lead to cancer of the blood or leukemia if it was not treated immediately. I had a blood transfusion for three consecutive months. I stayed at the hospital for a month. It was not easy to have a blood transfusion. My veins were swelling after the transfusion. I felt dizzy too when the blood started to circulate. If the doctor will request again for a blood, my friend and my aunt will go to our neighbors and asked them if they could donate a blood.
Requesting a blood from the blood bank was free but you need to replace the blood you requested, that is why the people who cares for me, help each other to look for blood donors. I thought I would die on that age because while doing the transfusion, I also had the small tube inserted to my nose until to the throat to support for my breathing. I was totally bed ridden, I can't move, I can't talk, and if I talk, they couldn't understand me because according to them, my voice was sound like I was under the ground. I was lucky that my red blood cells defeated the white blood cells and with the power of prayers, GOD healed my illness and HE completely took away that killer virus to my body. Praise God, hallelujah, HE gave me a second chance to live in this world.